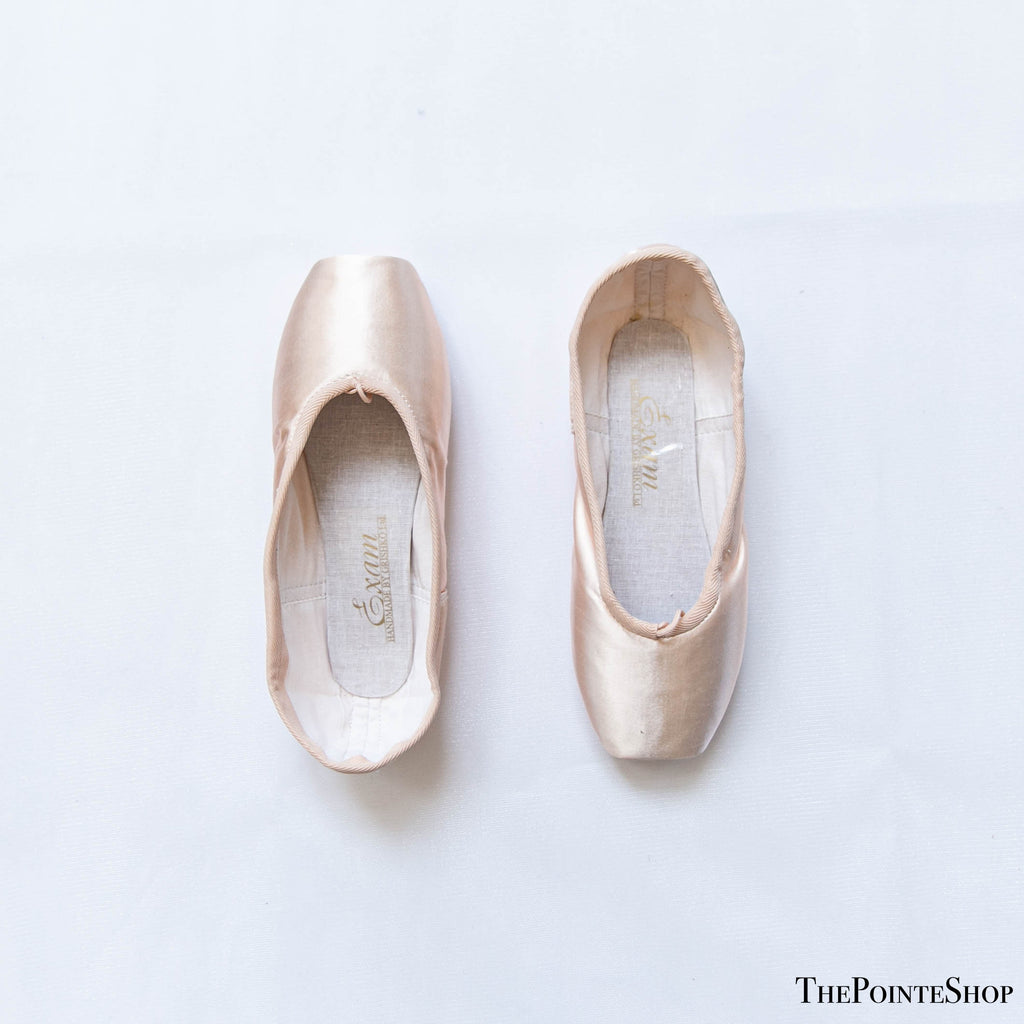 Nikolay
Exam
The EXAM demi-pointe shoes are made especially for beginners. It is highly recommended the dancers to use demi-pointes for 6 months before going on to pointe.

FEATURES:
- Stressless and pain-free switch from soft ballet shoes to pointe shoes.
- Forms the habit to work in hard box.
- Develops the forefoot, helps to correct arch muscle work.
- Hard but lightweight and still soft, in comparison to professional pointe shoes, box and solid sole form the correct position of the foot on demi-pointe position.
-Optimum care and comfort of the student's foot.
 The Exam is made on the 2007 last and is tapered

The Exam Elite is made on the Elite last and is square
Due to materials shortages and delays associated with the war, items are subject to extended backorder. Your order of this item will be considered a preorder. If you need immediate delivery of any items, please email us at info@thepointeshop.com for availability.